The Marsh Family – Bio
The Marsh Family found a worldwide audience after uploading pandemic parody songs that went viral in 2020 with their unique mix of humour, heart, and hope. The family of six, from Kent in the UK, are versatile, earthy, and independent – putting their own unique twist on genres from musicals and folk to Motown and funk. Dubbed the "Von Trapped" family by the New York Times, they have raised millions of spirits and smiles since lockdowns, appearing on Jimmy Kimmel Live (2020), the BBC's Comic Relief (2021), and spearheading a Christmas campaign for Prostate Cancer UK in December 2021.
For more details, see their Wikipedia entry.
---
Their latest single, "See Your Face Again" was released on Friday 16th June – please download it and share it here: https://orcd.co/seeyourface.
'See Your Face Again' is a hauntingly beautiful cry for connection and compassion. Amidst a world of crises, trauma, and forced separations, the song offers a poignant expression of the desire to be reunited. Driven by soft vocals, achingly wishful lyrics, and flickering instrumentation, 'See Your Face Again' moves its listeners to a sense of harmony, urging them to see and treat refugees as people in need of empathy and support.
It is The Marsh Family's first ever collaboration, with Afghan violinist Ali Esmahilzada featuring in subtle flourishes that punctuate the track and reflect his own experience of fleeing Kabul to the United States in 2022, and then being gifted the 100-year-old antique violin that is woven in with the vocals, clarinet, and cello.
---
* NEW SINGLE *
The song is released to raise awareness for Refugee Week in June 2023, with the video developed in partnership with Kent Refugee Action Network, a charity which works to support young people arriving in Kent, where the Marsh Family live.
| REVIEW COMMENTS | SOURCE & LINK |
| --- | --- |
| "We are so inspired to see how the incredibly talented Marsh Family are using their platform to raise awareness." | Enver Solomon, CEO of Refugee Council |
| "Beautiful and moving song." | Dima Mekdad, Refugee Week Co-Chair. |
| "This song brings harmony, peace and unity to all those offering safe refuge, dignity and respect to people fleeing persecution who want to be reunited with their loved ones. We thank the Marsh Family for shining a light of compassion in a world increasingly divided on refugees." | Razia Shariff, CEO of Kent Refugee Action Network |
| "I was moved to tears." | Lara Deffense, Refugee Week UK Coordinator |
| "The song is absolutely amazing, it's full of love, kindness and compassion" | Rishan Tsegay, KRAN Ambassador |
| "Hits all the right notes of vulnerability, hopefulness, and wishful thinking without ever ending in clichés" | JPG Chief |
| "The vocals set an inspiring tone for the track lifting up the melody line to an angelic peak. With gorgeous instrumental layers all working together to create movement and flow, this single is blessed with emotion." | New Music Release Radar |
| "As devastatingly beautiful as it is necessary…singles don't come much more seminal than See Your Face Again." | A&R Factory |
| "Leaves an indelible mark on the hearts and minds of its audience." | We Write About Music |
| "We're always impressed by the Marsh Family, but on this particular occasion, they truly have excelled themselves." | Send Me Your Ears |
| "One of the most sumptuous ballads promoted in recent times" | Music For All |
| "Magic quality of vocal harmonies and soothing acoustic tones. 'See Your Face Again' is a beautifully written gem, both from a sonic and lyrical standpoint." | Mesmerized |
| "Delivered alongside changing vocal timbres and octave play, it lights with an angelic grace that humbles you profoundly." | Sinusoidal Music |
| "From the first notes, we are transported into a musical universe filled with deep feelings and hope…The pianos and strings weave a warm and benevolent atmosphere, transporting the listener into a charming musical landscape." | IGGY Magazine |
| "A profound anthem of heartfelt compassion which unites all listeners under the banner of love and understanding." | Lost in the Manor |
| "With its acoustic guitar riffs and soft violin lines perfectly synchronised, the Marsh Family give 'incroyable' a whole new meaning." | Info Music |
| "This beautiful and moving composition by The Marsh Family serves as a beacon of hope, reminding us of the power of music to bridge divides and inspire positive change." | Honk Magazine |
| "A compelling sonic panorama that feels soothing yet intense, poignant yet uplifting." | AFX Radio |
| "The vocals are lovely, but the harmonies are particularly stunning here, showing the true strength of The Marsh Family." | York Calling |
| "This song deserves to be heard by all people around the world" | Yellow and Black Music Magazine |
---
About The Marsh Family
The Marsh Family is a musical family group based in Faversham, Kent. Talented vocalists, lyricists, and multi-instrumentalists, the family consists of parents Ben (a history lecturer, 46) and Danielle Marsh (administrator, 45) and their children Alfie (16), Thomas (15), Ella (13) and Tess (11). Having sung together since the kids were born in Scotland, they have grown as fast in fanbase as they have in size, reaching 132,000 subscribers on YouTube in just 24 months, with all their tracks recorded at home. Though sometimes compared to The Partridge Family and "Weird Al" Yankovic for their camaraderie and biting humour in parodies, their original sound carries more of the folk rock tones of Fleetwood Mac, mixed with the pulse and harmonic resonance of other family vocals (such as the Bee Gees, Beach Boys, and The Corrs).
---
THE MARSH FAMILY in 2023
Listen here to download or share it: https://orcd.co/mystorybook
"My Storybook" was released on 17th February 2023. A song about gladness, memories, companionship, and celebrating the simple things that ground us and make life worthwhile. It was selected for the FATEA Magazine Showcase Spring Sessions for 2023.
Look forward to hearing what you guys think of it!
| REVIEW QUOTE | SOURCE & LINK |
| --- | --- |
| "A pop-folk nostalgic gem…The Marsh Family is slowly becoming a musical phenomenon, managing though to always maintain their soulful, authentic, and honest spirit." | Mesmerized |
| "It's a truly positive-feeling number…manages to feel amost euphoric in places." | Send Me Your Ears |
| "intricate and inspiring new single…a vibrant and expressive soundscape…full of poetic prowess and intentional depth." | KIMU |
| "a quite lovely new single…a song to turn up rather loud" | A&R Factory |
| "The country-pop track has an anthemic charm" | Good Music Radar |
| "Joyful and heartwarming…an irresistible ode to the simple pleasures of life and the enduring power of love" | Find No Enemy |
| "Captures the essence of summer…a warm and comforting sound that invites the listener in…a perfect addition to any summer playlist." | Plastic Magazine |
| "Especially poignant in today's world…infectious joy and positivity…The production is polished yet retains a rustic charm that perfectly complements the family band's sound." | Illustrate Magazine |
---
THE MARSH FAMILY in 2022
"IN A SEEMINGLY PLASTIC WORLD, THIS HUMBLE FEARLESSNESS MUST BE ADMIRED FOR ITS COURAGEOUS ENERGY…A TERRIFIC TRACK" [A&R FACTORY]
"ABSOLUTELY BEAUTIFUL" [MUSIC ASYLUM]
"BOATLOADS OF EMPATHY…HITS HARD" [TJPL NEWS]
"DESERVES TO BE ON THE SAME SHELF AS THE GREATEST STANDARDS OF THE SEASON" [MUSIC FOR ALL MAGAZINE]
"SOULFUL PASSION…RIVETING BLEND OF VOCAL TIMBRES" [SINOSOIDAL MUSIC]
"A WORK OF GREAT DEPTH AND CONSCIENCE" [ROCK ERA MAGAZINE]
"PERFECTLY SUITED FOR THE HOLIDAY SEASON" [POP HITS CO]
"INCREDIBLY INSPIRED" [IT'S A MUSIC BLOG]
"AN EXCELLENT CHRISTMAS SONG" [MUSIC ARENA]
"STUNNING HARMONIES, SOULFUL VOCAL PERFORMANCES AND LAYERED INSTRUMENTATION" [FVB MUSIC BLOG HOTPICKS]
"A RAVISHING HOLIDAY BLEND" [GOOD MUSIC RADAR]
"THIS IS THE WAY TO DO CHARITY SINGLES" [FATEA MAGAZINE]
"IN THE BLEAK" (click to order) was The Marsh Family's release for Christmas 2022, available for download or streaming! After UK Gift Aid, it raised £8,000 for Save the Children – thanks to everyone who donated in tough times.
The song confronts with harmonic resonance and heartfelt lyrics the dire state of the world and the need for us to hang onto hope and take heart in tough times.
The official video is on The Marsh Family's YouTube channel.
#INTHEBLEAK
"A huge heartfelt thank you for raising such a wonderful amount in December with your song" (Save the Children)
---
The Marsh Family – 2022 Highlights
These were two of their favourite songs from 2022, which racked up over two million views between them. The first is an adaptation of the traditional song "Waltzing Matilda" in support of the people of Iran protesting for "Women. Life. Freedom." The second is our parody about the cost of living crisis, and a tribute to the magnificent Meat Loaf and Jim Steinman, which we titled "All of the Prices Have Gone Up (But We Can't Pay That!)".
The disastrous and chaotic state of UK politics at the end of 2022 also prompted The Marsh Family to produce parody songs that received millions of views about the short-lived leadership of Liz Truss ("This Liz Truss Must Hide"), and ministerial resignations ("Braverman Shanty").

---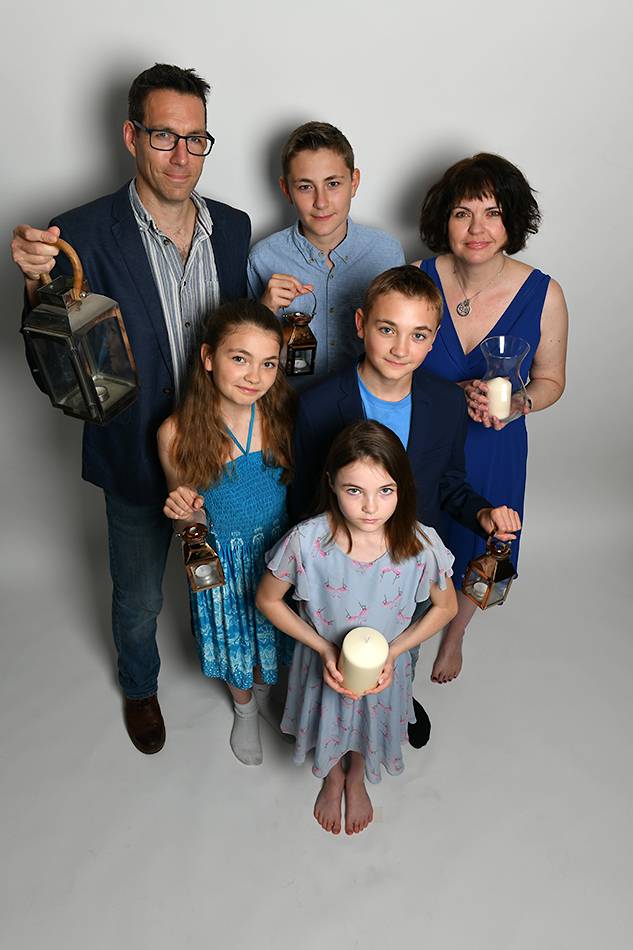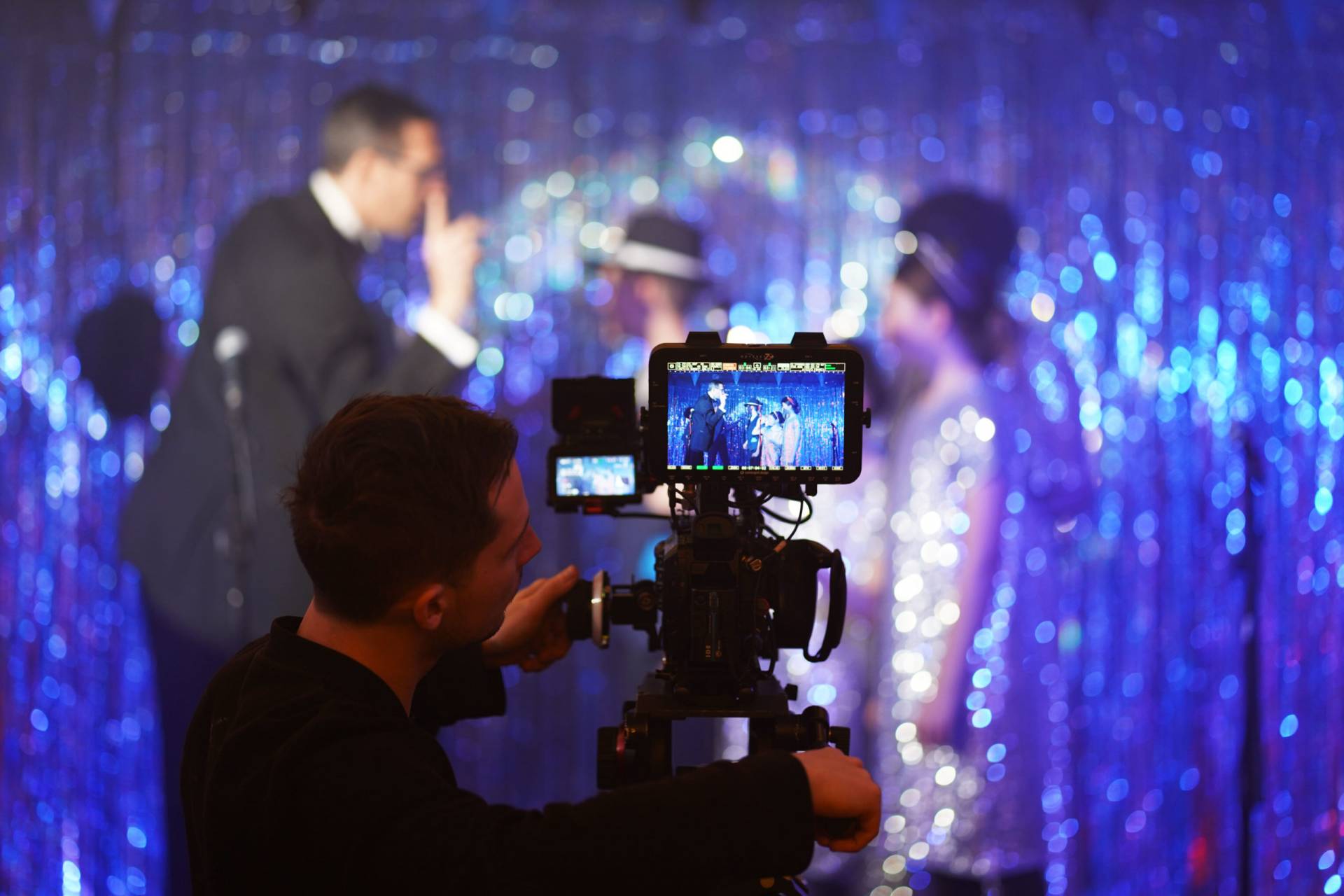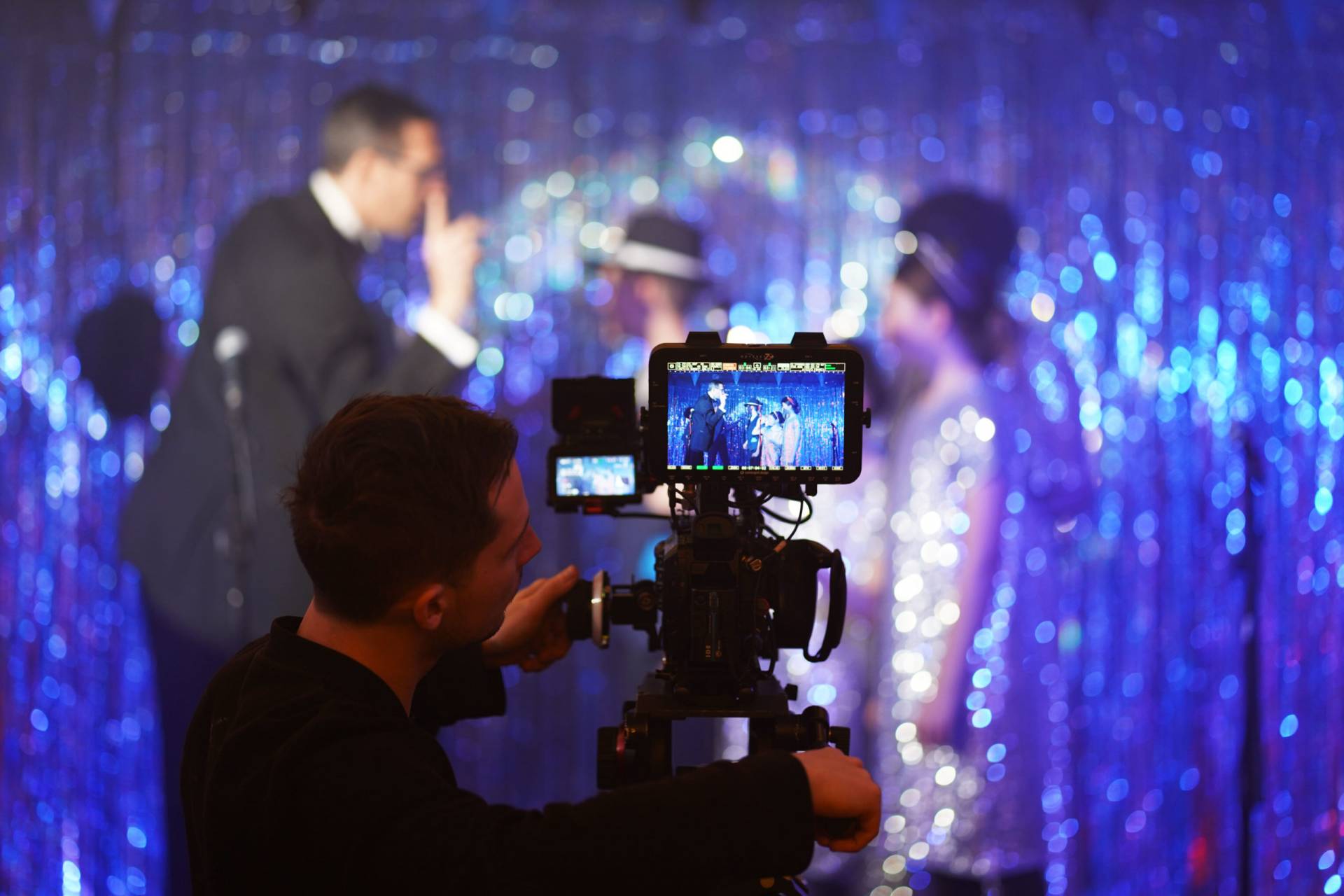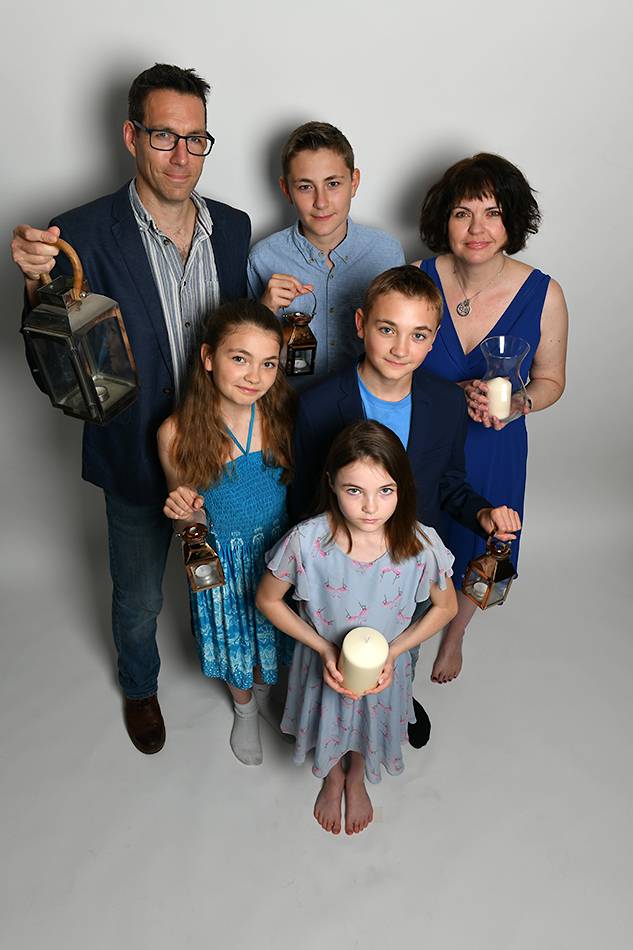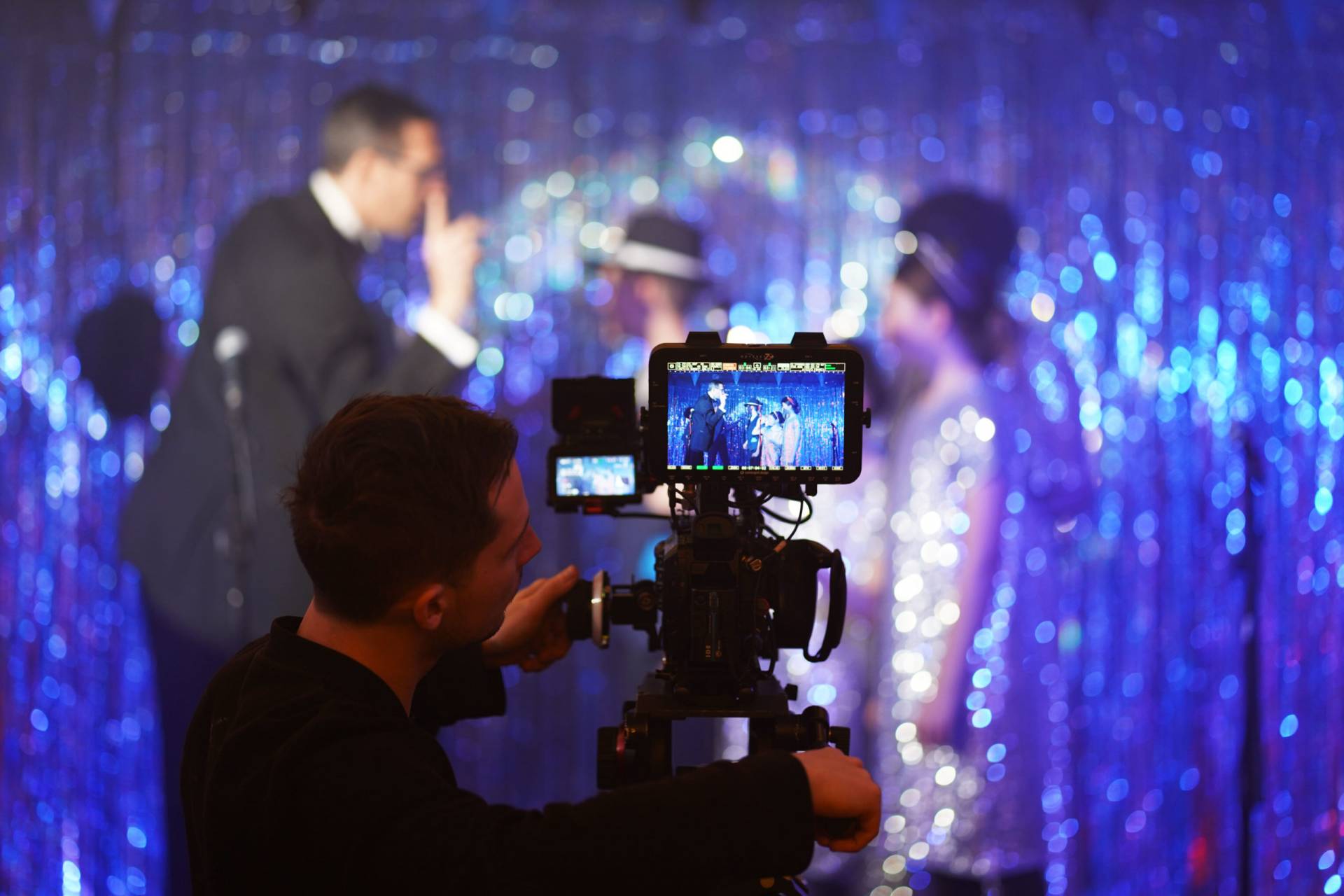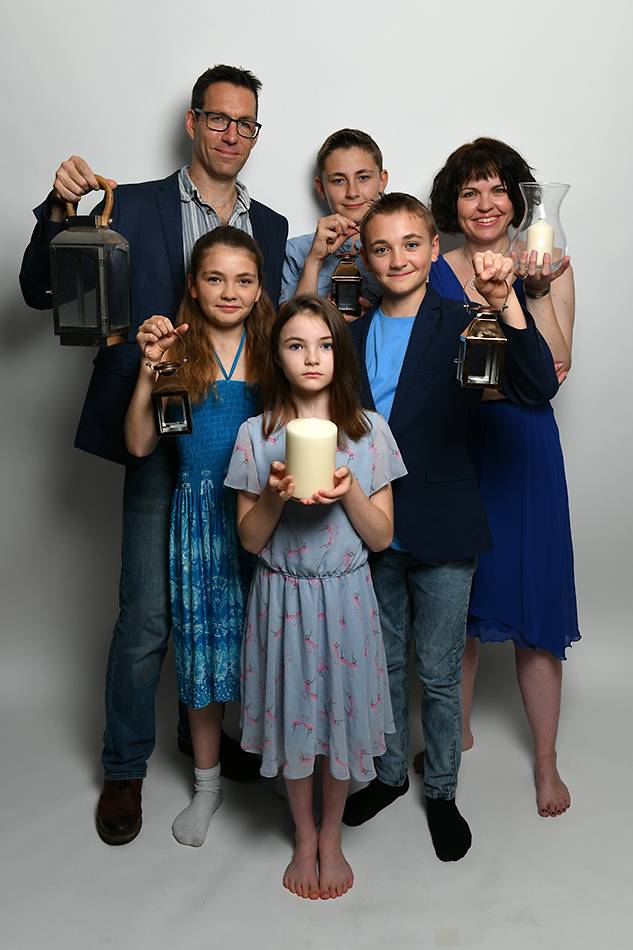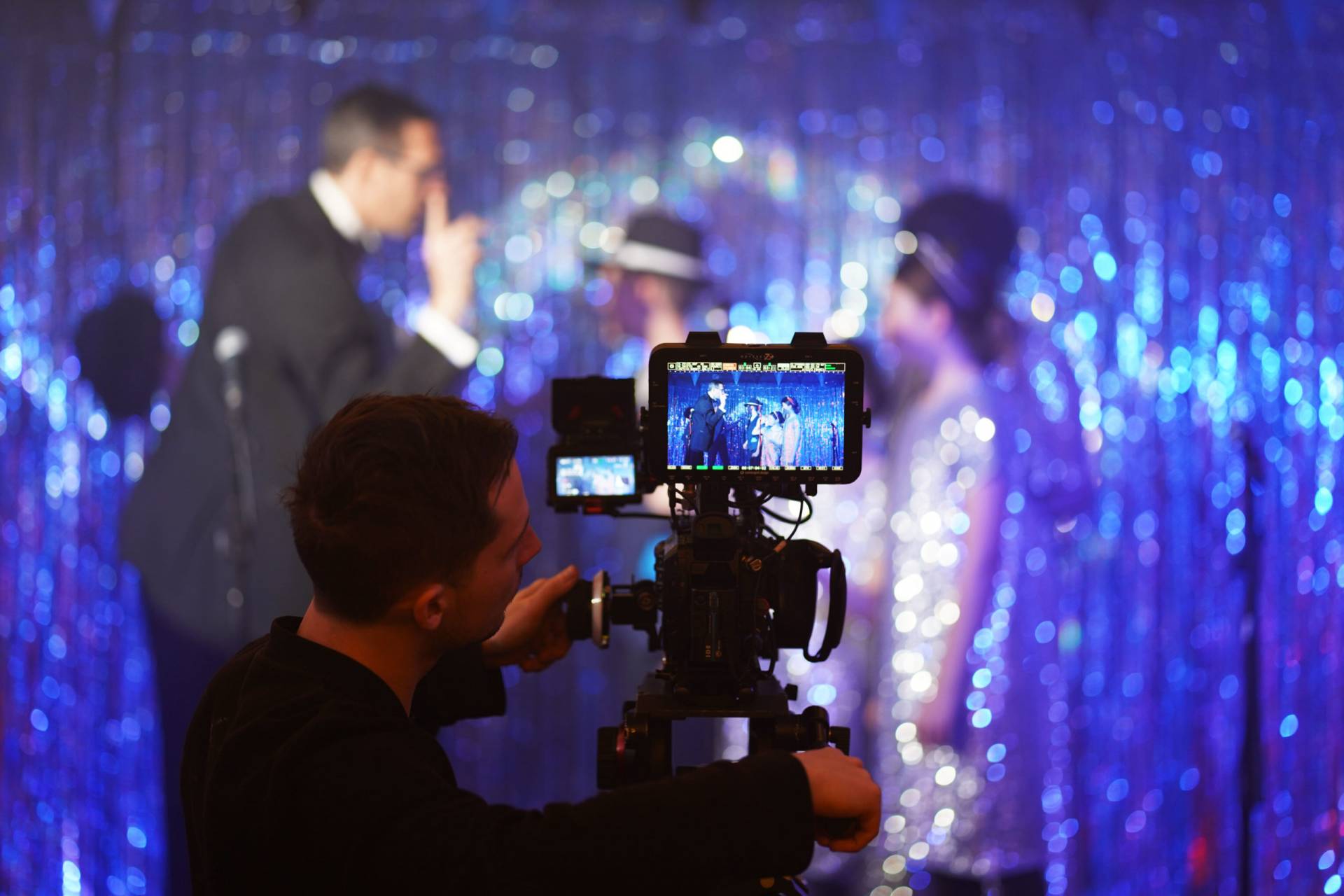 Bring Us A Candle Testimonial 1 "The Marsh Family put us to shame with their holiday blackout ingenuity…I love what you all do, thank you!!!"
Mack the Knife Testimonial 1 MACK THE KNIFE (PROSTATE CANCER – FACTS OF LIFE)
"This is just sensational!!"
Bring Us A Candle Testimonial 2 "With a joyous and rousing ending, "Bring Us a Candle" is an endearing and festive Christmas tune sure to give you those fuzzy feelings perfect for the winter season with the family"
Mack the Knife Testimonial 2 MACK THE KNIFE (PROSTATE CANCER – FACTS OF LIFE)
"This is such a brilliant way to send an informative and touching message – about prostate cancer."
Sharon Barbour (BBC TV Health Correspondent)
Bring Us A Candle Testimonial 3 "It captures beautifully the angst, confusion, and loss experienced by so many in the last 2 years, coupled with the hope and light that love and family bring into the darkness"
Mack the Knife Testimonial 2 MACK THE KNIFE (PROSTATE CANCER – FACTS OF LIFE)
"Oh my goodness this is brilliant! Please share to encourage men worried about prostate cancer to get checked."
Alison Tree (NHS Oncologist)
Bring Us A Candle Testimonial 4 "This song is the best yet, it should certainly be the song for Christmas."
Mack the Knife Testimonial 1 MACK THE KNIFE (PROSTATE CANCER – FACTS OF LIFE)
"How amazing is this! Some Christmas joy to share…"
Angela Culhane (CEO, Prostate Cancer UK)
---
Original Releases
"Biological Clock" (click to order) was released in spring 2022 and was the first ever UK pop song about the menopause – it's personal, upbeat, fearless, and catchy. It aims to bring exposure to a life event that affects the whole family, in an irreverent and funky way. The song tells a story of onrushing symptoms and challenges, describing a rollercoaster of emotions, but finishes on a strident and positive note as layers of harmony, rich horns, and a thumping bass close out the track. It's a message about unity and understanding that Marsh Family fans will recognise, but in a dynamic new package.
Reviews of Biological Clock have described it as a "funky menopausal dance anthem" (Mariella Frostrup), "timeless" (Artisti Online), "soulful and empowering" (Find No Enemy), "a blast of energy" (Roadie Music Mag), "activism as art" (Motion News) with "luscious harmonies that fill the sonic spectrum with colour and texture" (FV Music Blog), and a track that "showcases innovation and versatility" (The Other Side Reviews) "with swagger, joyfulness, and defiant positivity" (Alchemical Records) that is "an absolute disco corker" (Send Me Your Ears)!
"Bring Us A Candle" with "Mack the Knife (Prostate Cancer – Facts of Life)" (click to order) were released as their first ever studio-mixed songs in December 2021. The double A single featured a song about what Christmas felt like during the pandemic, and alongside it a charity adaptation created to raise awareness in partnership with the amazing Prostate Cancer UK to encourage people to talk about it and get checked!
Reviews and comments about this release can be found in the graphic above! The video for Mack the Knife was shortlisted for a Brand Film Award in 2022 – check in out here:
---
THE MARSH FAMILY in PHOTOS
Recent Antics in Photos
---
Biggest Pandemic Moments
---
Some Testimonials from 2020 / 2021







Full 1
"I loved that, it makes me really emotional watching it – and its really funny, so I don't know why."
Full 3
"One talented family have recreated a song from a hit West End musical to reflect the frustration of being cooped up together with no end in sight"
Full 1
"This six-voice choir, with its sweet harmonies and the occasional wobbly note, is creating songs that dramatize"
Full 3
"Holy sh*t! And I thought I was being productive by cooking a chicken. Well done Ben and his family"
Full 1
"This is thoroughly brilliant."
Full 3
"Ladies and Gentlemen…enjoy the Marvellous Marsh Family!"
Full 1
Full 3
"That has to be it! That has to be the theme tune for this national vaccination drive. Well done The Marsh Family"
Full 1
Jenny Eclair – The Independent
"Hail the Marsh Family from Kent who last week clocked up their third lockdown viral hit…and even I, the most unmusical of the unmusical, get incredibly moved."
Full 3
"Thank you so much to our favourite pyjama-wearing family."
Full 1
"This adorable video addressing misinformation on COVID19 vaccines and encouraging vaccination just made my day."
Full 3
"I love this – but how did everyone in this family get so much talent? I reckon there's another sibling behidn the camera, they're like: 'not you Dylan, you'll ruin it, you just read your comics.'"
Full 1
"Let the People Sing! – We love the Marsh family #LesMiz lockdown version of One Day More. We hope to see more of these while we are all behind our barricades."
Full 3
"The Marsh Family have won the internet. They have interpreted what we all feel about the 3rd lockdown through the medium of an 80s ballad, an interpretive angst dance and a conch shell."
Full 1
"I do so love the Marsh family. They make lockdown worthwhile!"
---