EPK: "See Your Face Again" by The Marsh Family
'See Your Face Again' is a cry for connection and compassion. Amidst a world of crises, trauma, and forced separations, the song offers a poignant expression of the desire to be reunited. Driven by soft vocals, achingly wishful lyrics, and flickering instrumentation, 'See Your Face Again' moves its listeners to a sense of harmony, urging them to see and treat refugees as people in need of empathy and support. It is The Marsh Family's first ever collaboration, with Afghan violinist Ali Esmahilzada featuring in subtle flourishes that punctuate the track and reflect his own experience of fleeing Kabul to the United States in 2022, and then being gifted the 100-year-old antique violin that is woven in with the vocals, clarinet, and cello.
The song is released to raise awareness for Refugee Week in June 2023, with the video developed in partnership with Kent Refugee Action Network, a charity which works to support young people arriving in Kent, where the Marsh Family live. The video will be premiered on World Refugee Day on 20th June, and feature the title phrase in simple sign language that transcends nations and cultures. The Marsh Family will be encouraging viewers to donate to support KRAN's ongoing work through a special link with the YouTube video. English Heritage have kindly allowed use of several of their sites in Kent, in support of the project.


For preview comments which we will add to as feedback arrives, see below:
| PREVIEW COMMENTS | SOURCE & LINK |
| --- | --- |
| "We are so inspired to see how the incredibly talented Marsh Family are using their platform to raise awareness." | Enver Solomon, CEO of Refugee Council |
| "Beautiful and moving song." | Dima Mekdad, Refugee Week Co-Chair. |
| "This song brings harmony, peace and unity to all those offering safe refuge, dignity and respect to people fleeing persecution who want to be reunited with their loved ones. We thank the Marsh Family for shining a light of compassion in a world increasingly divided on refugees." | Razia Shariff, CEO of Kent Refugee Action Network |
| "I was moved to tears." | Lara Deffense, Refugee Week UK Coordinator |
| "The song is absolutely amazing, it's full of love, kindness and compassion" | Rishan Tsegay, KRAN Ambassador |
| "Hits all the right notes of vulnerability, hopefulness, and wishful thinking without ever ending in clichés" | JPG Chief |
| "The vocals set an inspiring tone for the track lifting up the melody line to an angelic peak. With gorgeous instrumental layers all working together to create movement and flow, this single is blessed with emotion." | New Music Release Radar |
| "As devastatingly beautiful as it is necessary…singles don't come much more seminal than See Your Face Again." | A&R Factory |
| "Leaves an indelible mark on the hearts and minds of its audience." | We Write About Music |
| "We're always impressed by the Marsh Family, but on this particular occasion, they truly have excelled themselves." | Send Me Your Ears |
| "One of the most sumptuous ballads promoted in recent times" | Music For All |
| "Magic quality of vocal harmonies and soothing acoustic tones. 'See Your Face Again' is a beautifully written gem, both from a sonic and lyrical standpoint." | Mesmerized |
| "Delivered alongside changing vocal timbres and octave play, it lights with an angelic grace that humbles you profoundly." | Sinusoidal Music |
| "From the first notes, we are transported into a musical universe filled with deep feelings and hope…The pianos and strings weave a warm and benevolent atmosphere, transporting the listener into a charming musical landscape." | IGGY Magazine |
| "A profound anthem of heartfelt compassion which unites all listeners under the banner of love and understanding." | Lost in the Manor |
| "With its acoustic guitar riffs and soft violin lines perfectly synchronised, the Marsh Family give 'incroyable' a whole new meaning." | Info Music |
| "This beautiful and moving composition by The Marsh Family serves as a beacon of hope, reminding us of the power of music to bridge divides and inspire positive change." | Honk Magazine |
| "The vocals are lovely, but the harmonies are particularly stunning here, showing the true strength of The Marsh Family." | York Calling |
| "A compelling sonic panorama that feels soothing yet intense, poignant yet uplifting." | AFX Radio |
#MARSHFAMILYSONGS
#SEEYOURFACEAGAIN
#TOGETHERWITHREFUGEES
---
---
Artist Bio
The Marsh Family found a worldwide audience after uploading pandemic parody songs that went viral in 2020 with their unique mix of humour, heart, and hope. The family of six, from Kent in the UK, are versatile, earthy, and independent – putting their own unique twist on genres from musicals and folk to Motown and funk. Dubbed the "Von Trapped" family by the New York Times, they raised millions of spirits and smiles during lockdown, appearing on Jimmy Kimmel Live (2020), the BBC's Comic Relief (2021), and spearheading a Christmas campaign for Prostate Cancer UK in December 2021. Their debut single that month was played on BBC Radio 2 and numerous regional stations.
Talented vocalists, lyricists, and multi-instrumentalists, the family consists of parents Ben (a history lecturer, 46) and Danielle Marsh (administrator, 45) and their children Alfie (16), Thomas (15), Ella (13) and Tess (11). Having sung together since the kids were born in Scotland, they have grown as fast in fanbase as they have in size, reaching 130,000 subscribers on YouTube in just 24 months, with all their tracks recorded at home. Though sometimes compared to The Partridge Family and "Weird Al" Yankovic for their camaraderie and biting humour in parodies, their original sound carries more of the folk rock tones of Fleetwood Mac, mixed with the pulse and harmonic resonance of other family vocals (such as the Bee Gees, Beach Boys, and The Corrs).
For more details, see their Wikipedia entry.
---
Ali Esmahilzada (27) is an Afghan violinist who left Kabul after the Taliban takeover in 2022, arriving in Los Angeles with virtually no possessions. He was able to resume his musical career thanks to the gift of a 100-year-old German violin, and this is the first time it has been recorded since his story went viral in April 2023.
---
Photo Gallery (email for high res)
---
Official Music Video of SEE YOUR FACE AGAIN
Explainer Video – the Backstory of SEE YOUR FACE AGAIN
---
Recent Testimonials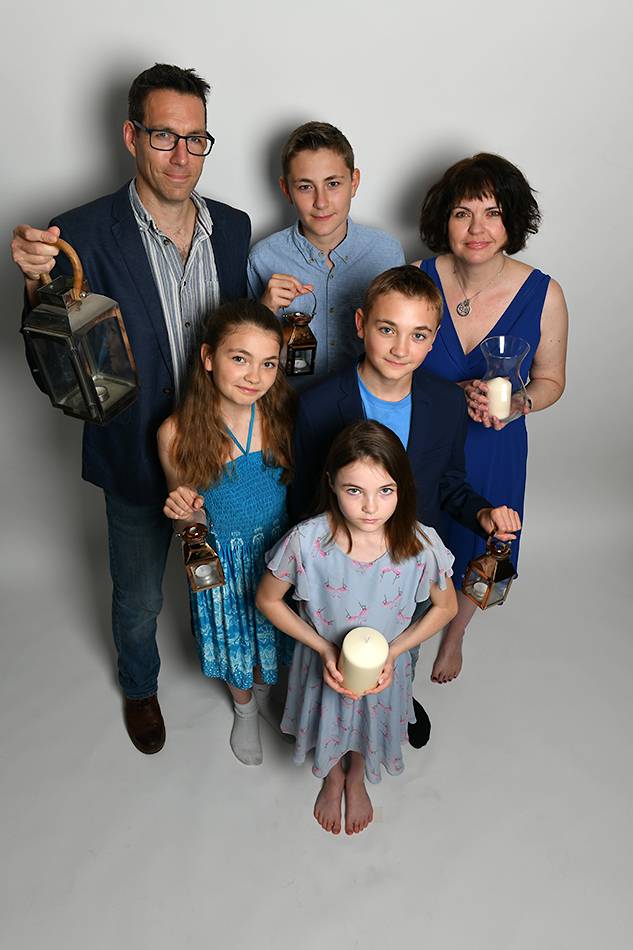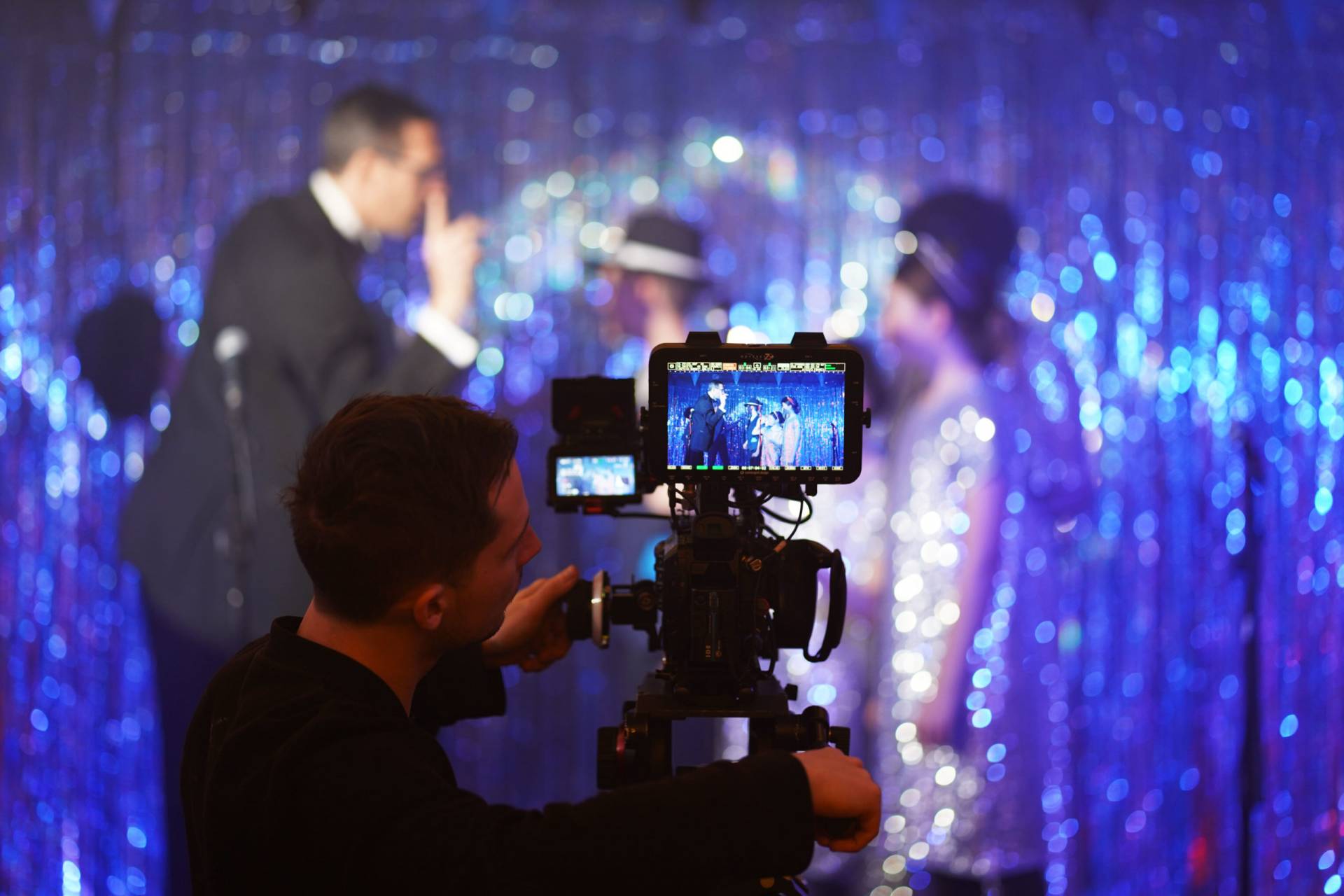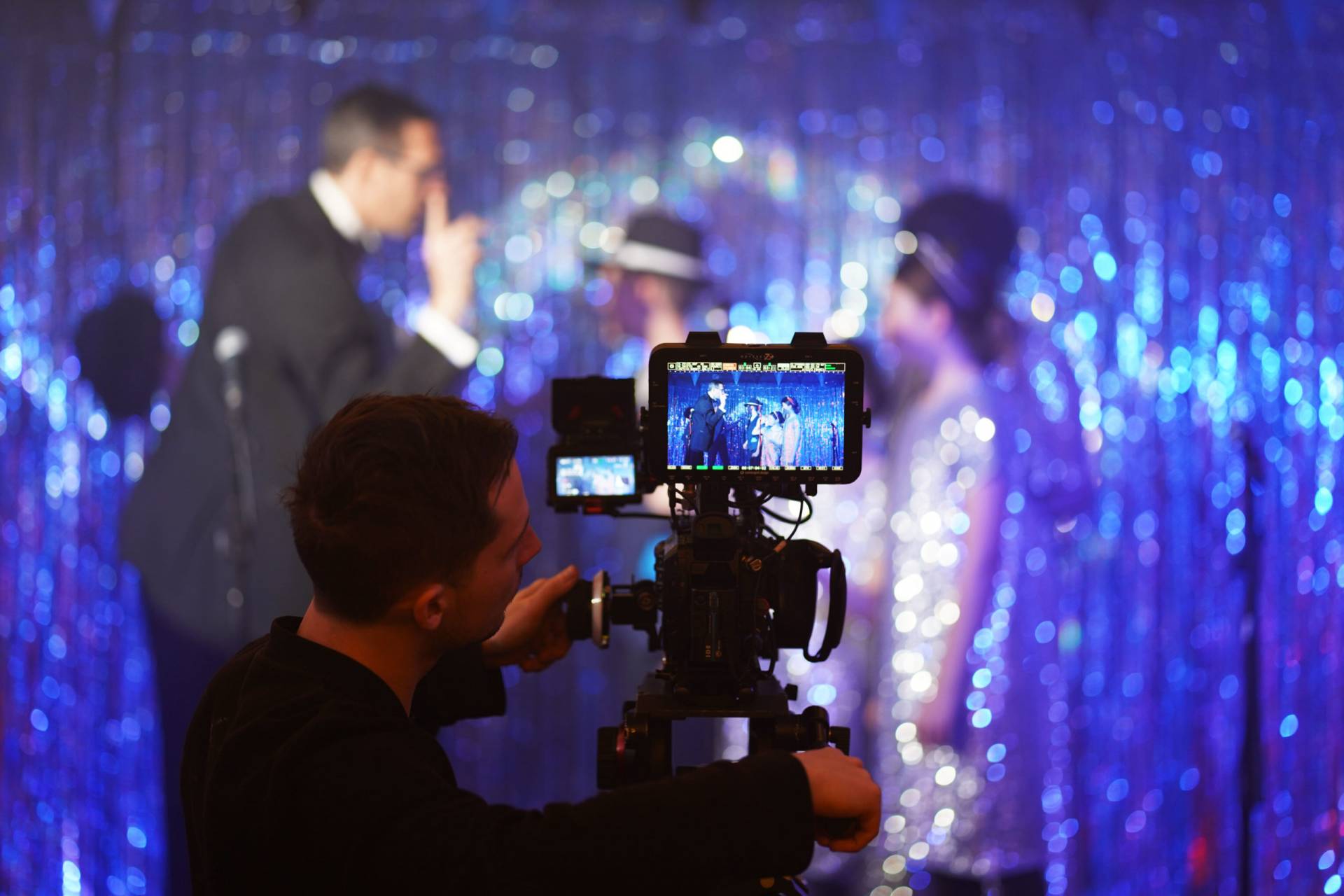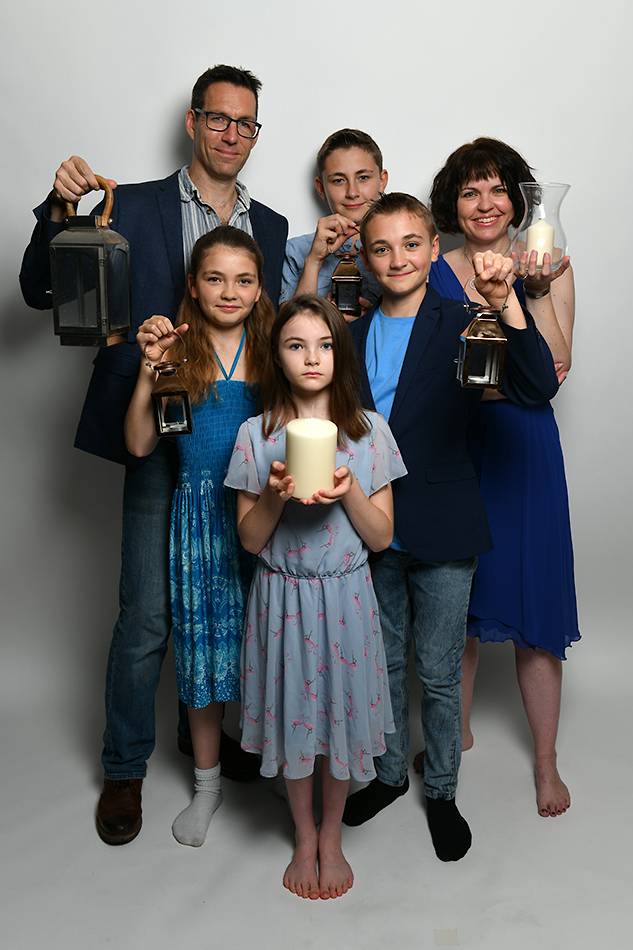 New York Times "creating songs that dramatize the mundane"
Jimmy Kimmel Live "Great…Uplifting…It reminded me of 'The Sound of Music' except that was a movie and this is real life."
Independent "providing a soundtrack to our collective, universal experience"
Independent WE'LL HAVE TO WAIT FOR SUE GRAY's INQUIRY
"Brilliant satire song…people love it"
Ben Shephard MACK THE KNIFE (PROSTATE CANCER – FACTS OF LIFE)
"This is just sensational!!"
Subba-Cultcha Reviews BBC TV Health MACK THE KNIFE (PROSTATE CANCER – FACTS OF LIFE)
"a brilliant way to send an informative and touching message"
Sharon Barbour (BBC TV Health Correspondent)
CNN "Lockdown sensation…celebrities have been retweeting the family videos."
Total Entertainment Nominated as one of "10 Great Christmas tracks to get you thought the holiday period" in 2021
---
Awards & Plaudits
SHORTLISTED FOR A BRAND FILM AWARD EMEA, 2022 (Mack the Knife)
4* REVIEW IN "SINGING AND SWINGING" 2021 (Syd Briscoe)
LETTERS FROM LOCKDOWN 2021 (Natasha Kaplinsky)
UNIVERSITY OF KENT: "For Services Rendered to the Nation" Award 2021
TRY ANGLE AWARD 2021: Recognising the Efforts & Achievements of Young People, Kent & Medway
COVID KINDNESS UK 2020 (Anna James)
MALHAAR INTERNATIONAL SHORT FILM FESTIVAL AWARD 2020
---
Selected Media Appearances / Performances / Features & Links
TV Show / Programme
Excerpts / Links (where available)
Jimmy Kimmel Live (One Day More)
Link here – please do not circulate without permission
This Morning (One Day More)
Link here
BBC Comic Relief Live Show (Totally Fixed Where We Are fundraiser)
Performance here
BBC Breakfast (multiple)
https://www.bbc.co.uk/news/av/uk-52106893
https://twitter.com/bbcbreakfast/status/1351094511489986561
https://www.bbc.co.uk/news/av/uk-55970068
BBC Morning Live (Bring Us A Candle)
Interview clip here (full interview on request)
Performance here
The Project (New Zealand)
Interview here
Performance here
ABC US, ABC Australia, CBS, CNN, Democracy Now, GMB, Sky News, WGN Chicago, ITV News, InfoWars (!), KMTV, France Channel 5, KGNS Texas, BBC Southeast, Israeli PBC, BBC Newsround,
| Radio Show / Programme | Audio Link (where available) |
| --- | --- |
| BBC Radio 2 (incl. Zoe Ball, Rev. Kate Botley/Jason Mohammad, Michael Ball) | Zoe Ball |
| BBC Radio 4 (Saturday Morning Live) | Programme here (interview @ 45:07) |
| BBC Radio 5 Live (Breakfast) | Interview here |
| Virgin Breakfast (Chris Evans) | Clipped here |
| BBC Radio Kent (Dom King) | Performance here |
| Heart Breakfast, BBC Radio Cambridge, Derby, Devon, Lancashire, Manchester, Merseyside, Scotland, Sussex, Wiltshire, ABC Nightlife, France Info, Antigua Radio, NPR, Nicole Sandler Show | |
---
Contact Details ---